Welcome to the Parent Portal!
The parent portal provides Hartford Public Schools families online access to:
Dedicated parent coaches who are committed to helping families connect to programs and resources offered by Hartford Public Schools, City of Hartford, and community-based organizations/agencies in the Hartford community.  Some of these vital resources include, food, housing, energy assistance, employment, education, healthcare and mental health services.  Please click on the "Contact coaches" button to the right of this page to connect to resources.
A variety of online courses created by various partners for parents and students to conveniently access learning anytime, anywhere.  Please click on the "

Go to the courses page

" button to the right of this page to access online courses.
 To fully access the portal services, please register.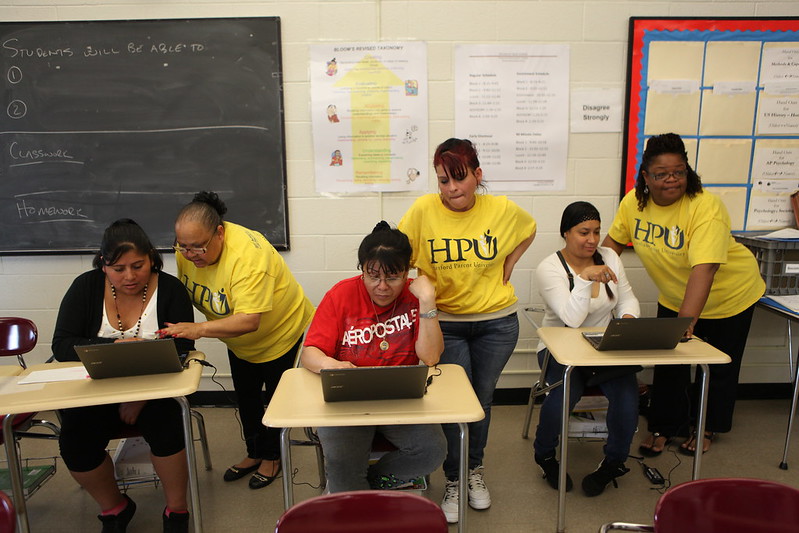 The Hartford Parent University (HPU) is a parent-led and community collaborative 501(c)(3) independent organization that engages, empowers, mobilizes and trains parents to advocate and support not only their child's learning but their own personal learning.
Through a series of sessions/classes offered at HPU parents will be provided an opportunity to increase their knowledge on what children are learning at school, child development, advocacy, parent leadership and parenting skills.
We seek to satisfy families beyond their expectations by linking students, parents, principals, teachers, employees, and the community to available resources and ensure accurate information and quality assistance for all.